As technology continues to become more commoditized and accessible, people are embracing software at an all-time rate. Personally and professionally. This rise in adoption is also ballooning customer expectations – just think about how easy it is to book a hotel, rent a car, or send an email, all because of an app. This always-on experience creates what can seem like never-ending touchpoints for you to delight or dismay customers.
Financial service firms are striving to deliver a seamless customer experience, and many advisers have been turning to CRM to act as the central nervous system for their business. Running everything from marketing automation to operational contract signatures through CRM.
In fact, in 2019, 85% of advisers were using a CRM.*
Below in alphabetical order is the most comprehensive list of CRM platforms for wealth managers and financial advisors on the internet.
When you start to uncover the features and capabilities of CRM beyond solid, easy to use contact management technology. You will hear about, improving customer interactions, and how that can lead to an increased share of wallet. Better communication—between your business, customers, and between departments like sales, service, support, and management. After further investigation, you will figure out that by creating a CRM hub to centralize your business, you can actually save money.
Advisors Assistant
Advisors Assistant from FMG is a contact management, CRM, portfolio management and insurance tracking application. That is most frequently bundled with FMG's Portfolio Management system. It is a cloud-based platform but has been known to have a dated UI that has not been refreshed since inception.
With mid-tier pricing, this product is most well-known for contact management and does charge an additional per-device charge for mobile access.
Data Broker
Data Broker is for those firms already using Salesforce or Microsoft Dynamics, and not looking to make a change, but rather make those CRMs more financial service focused.
With Salentica Data Broker, only one package needs to be installed and maintained in a firm's CRM to be able to provide access to real-time custodian information as well as portfolio management and financial planning data
Quick to deploy, Data Broker integrations points are owned by SS&C Salentica's team, so they stay update on partner release notes and expanding possibilities.
Elements
Elements is a CRM made by SS&C Salentica. Founded in 2006, Salentica joined the SS&C family in 2016. But more than just a name upgrade, the acquisition brought new partnerships and expanded functionality into Elements. Built on Salesforce's Force.com platform, Elements turns generic but powerful Salesforce components into a CRM product explicitly for financial services, while somehow making it affordable.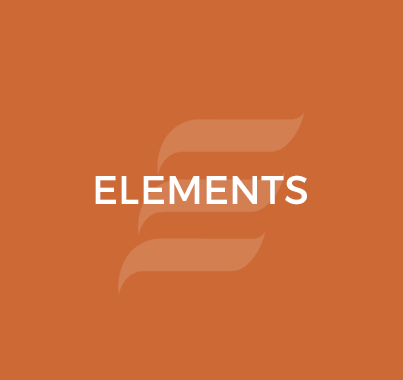 A Cornerstone CRM
Instantly upgrade your relationship management & customer experience without having to replace your entire tech stack.
Schedule a Demo
With a data model that makes family wealth management easy, data natively rolls up into a logical hierarchy that makes sense to your business, without the need for any customizations.
Elements assembles the box of parts that Salesforce provides into a CRM that they implement and support. Without the need to hire a consultant, expensive administrator, or developer at your firm. So just as car manufacturer, Audi uses a Volkswagon engine, and Apple leans on Intel for processors to drive their products. Elements taps the Salesforce Platform to be the engine of its' CRM. All companies making concincious decisions about their partnerships and none of them being able to serve their ultimate purpose independently. 
Engage
Engage is SS&C Salentica's second CRM on this list. Built on top of Microsoft Dynamics 365. Engage takes core CRM functionality and extends its capability through pre-built integrations into financial custodians, portfolio accounting systems, workflow apps, and a best-in-class Microsoft Office 365 partnership.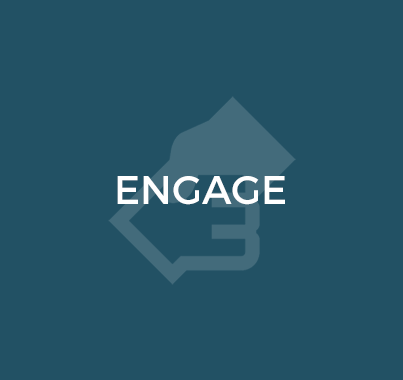 Coming in at a mid-to-high pricing tier, Engage does include a full enterprise subscription to Dynamics 365 as well as the industry-specific developments of Engage. If you are looking for customization, Engage offers it, but also routinely rolls out features themselves that don't rely on you to carry the cost.
Features like email-to-task conversion, Time and Expense tracking, and automated workflows help define Engage. While Salentica serves as your one-stop-shop from implementation, customization, customer success, and product the cost is quickly justified.
The ability to natively reach into business intelligence, marketing automation, and external intelligent workflows allows you to truly link all of your data. Coupled with the core product designed with a data model that handles the intricacies of the financial industry creates a high-value platform for a truly immersive tool.
Equisoft
Equisoft, formerly Kronos Finance, is the only CRM that aggregates client and product data from gateways with insurance and investment platforms. Specializing in insurance and financial verticals, Equisoft aims to serve both markets equally.
Their CRM is designed to streamline their clients' marketing, sales, service, and compliance processes. But with a more limited collection of integration partners, you may be limited to their company portfolio products like Equisoft Connect and Equisoft Plan to expand your business operations.
Grendel CRM
In June of 2019 Grendel was acquired by Equisoft. Grendel is a web-based and mobile practice management solution built for financial advisors, broker-dealers, and RIAs.
Grendel's modules include client information management, compliance management, wealth management, account aggregation, email and file archive.
Junxure
Junxure may be known best for their legacy desktop version, which is no longer supported, but they have moved to a cloud-based solution with an open-architecture approach. One of the most unique features of Junxure is the two-sided reporting, with users and your clients being able to pull data reports.
Current clients have noted that the transition within their own product -- from Desktop to Cloud -- has been difficult for Junxure to handle. Almost to the tune of starting a complete data migration project, from one to the other, as opposed to an 'upgrade. Let it also be noted that the workflow engine may have difficulty keeping up with others on this list, even to the tune of having to refresh your browser to get notifications.
With a UI (User Interface) that has not gotten rave reviews, Junxure does have a business development and marketing component that facilitates outbound efforts.
Junxure seems to target and attract mature financial advisory firms who are not looking for broad customizations or the need to go beyond the product.
Aiming at helping advisors reduce IT overhead, streamline workflows through automation and enrich client experience by way of proper data tracking. Junxure helps advisors gather interactions into one place.
Kronos
Kronos offers two different softwares: Kronos FNA and Kronos Finance. Kronos FNA is used for analyzing your prospect or client's insurance and investment needs while Kronos Finance is their web-based client management application. Kronos Finance puts all insurance and investment information for clients into a centralized database.
Kronos sits in the mid to high tier prices and is great for those looking to improve compliance and archiving. Internal messaging allows you to collaborate on sales opportunities, and create reports from specific client data.
Navatar
Navatar focuses on business development, client management and their reporting engine.Users enjoy a "drag and drop" interface, so even a novice can build reports and refine down to data.
Getting started can be a cumbersome process with manual data entry, review, clean-up, though a multi-phase approach.
NexJ Intelligent
NexJ Intelligent hangs its hat on the fact you can add unique details to CRM records, like hobbies, interests, and key relationships for clients or prospects. While also keeping track of social media messages.
A smaller player in the market NexJ can be deployed either on a private cloud, hybrid cloud or on-premise. With a clean and intuitive product, you can easily handle family and corporate clients. However, uncoupling a family record can be a messy process. 
Orion Connect
Orion Connect is a Cloud-Based Platform built on top of Salesforce's Force.com platform. Primarily offered within the Salesforce AppExchange or as a bundle with Orion Rebalancing and Advisor View – Connect is not offered independently of the above.
Orion Connect is customized to fit your bundle, but core competencies include offering advisors increased options for data mapping, faster delta syncs, and supportive error message prompting.
With price points starting low and transactional, options can increase base price 3x. There is also discussion as to how much actual CRM support Orion provides and how much future product investment the company will prioritize.
Pareto Platform CRM
Pareto Platform CRM is a Microsoft Dynamics cloud-based CRM solution designed exclusively for financial advisors. So, just as we have Salesforce overlays, Pareto leverages Microsoft Dynamics.
Founded in 2017 Pareto does call its CRM "an easy-to-use online project management software". While a bit of a divergant to others on the list, Pareto CRM aims for simplistic project management. Making it easy to set goals, create and assign tasks, and track progress.
With a very low price-point Pareto does not include any support or training.
Practifi
Practifi is an Australian-based company and one the newer kids on the block. Specifically made for financial services businesses, this CRM wants to doubles as a business management platform.
Practifi targets the core advisory market and does include a module tracking productivity.
Like Orion Connect, Practifi is built on Salesforce's Lightning Platform, Practifi leverages a Skuid to alter the UI (User Interface). Making it feel more of a proprietary product. Skuid is a UI/UX toolkit to be used when building apps for the Salesforce AppExchange. As a newer product, there is no hard and fast confirmation that this additional overlay will or will not prohibit fewer product updates, but is something to be considered.
Practifi has Conga Composer built-in to run its automated workflow engine. There are also no implementation charges to be incurred, but your monthly user fee will be on the higher end.
ProTracker
ProTracker CRM software has a long history among independent advisors. Developed in 1996 by Warren Mackensen for his fee-only financial planning firm, Mackensen & Co., ProTracker was a popular choice among independent advisors. However, in the 2012 Financial Planning Tech Survey, only 2% of respondents were using ProTracker. All be it an out-dated survey the numbers identify the trend.
As Pro Tracker finally gets up and running in a true cloud environment, they are hoping to buck this downward trend. With their cloud version being more comprehensive than the current desktop/server versions including Estate Planning and Compliance modules.
ProTracker Cloud does requires Java, so the mobile and web version will not run on Windows phones, nor will it run on Microsoft Surface tablets.
Redtail
Redtail is one of the most cost-conscious CRMs within financial services. Making it one of the more well-known too. Known for being extremely low-cost, but not particularly extensible. Redtail touts their easy-to-use interface and Speak – a feature that lets users talk to text clients over a compliant system.
Redtail appeals specifically to those advisers looking for email or imaging services to coexist within their CRM. Further due diligence will inform you they were the subject of a data breach in 2019.
All be it a cloud-based product, Redtail does lack some of the broad customization capabilities other vendors provide. While they do integrate with just about everything, the breath of the integration capabilities should be considered, most are limited to SSO (Single Sign-On).
Redtail does have its reputation for allowing you to streamline activities without hassle.
Salesforce
Salesforce pretty much owns the term CRM, and they have capitalized on this ubiquity with FCS – Financial Services Cloud.
Salesforce's key offering is "personalized" service, including insights, outreach, and planning. If you're the savvy type, you can also build custom apps on Salesforce relevant to your needs. That being said, when customers purchase Salesforce, they are typically purchasing a "box of parts" that they will be responsible for putting together.
Once configured and installed Salesforce comes to life with everything you would need from lead and contact management to customizable reports. Simply put Salesforce is one of the most powerful CRMs out there and FSC has all of the tools to help financial advisors find, nurture, and convert leads.
The price tag is one of the highest in the group, and Salesforce does seem to focus their attention on the enterprise market.
Salesforce's, force.com platform is an open ecosystem where contributors and competitors can build and sell complementary add-ins, extensions, or integrations. Extending the functionality into basically any third-party system. Just be aware that those extensions are not built or maintained by Salesforce, just purchased through their AppExchange.
SatuitCRM
SatuitCRM is a CRM for Institutional Asset Managers, Private Equity, Wealth Managers, Hedge Funds and Alternative Investment firms. With cloud and on-premises options installed on your corporate servers.
While Satuit's strong suit is contact management they also have an Investor Portal that provides online access to information like account data, statements, and reports.
A more streamlined approach to functionality keeps the product user-friendly. With comments being made about load time lag, but that should be depended on your hosted environment.
Skience
Another CRM built on top of Salesforce's Force.com platform, where users inherently absorb the extended benefits of the AppExchange marketplace. The main platform difference here is that Skience is also offered as an overlay to those with an existing full Salesforce license.
For this (expensive) reason, Skience can provide some flexibility for customization. Considering their roots as a cloud-based books and records solution, as they started out in 2006, compliance seems to be one of Skience's better attributes.
SmartOffice
SmartOffice, the customer relationship management (CRM) solution from Ebix, SmartOffice is a web-based CRM and Agency Management System (AMS) for the financial service professional.
While SmartOffice helps financial advisors tackle critical tasks like integration of client information and anywhere access. The manual or click-heavy input of some forms of information and disorganization can cause some frustrations.
But specific features like multi-custodian aggregation and daily rate-of-return calculation help showcase what the product does well.
Tamarac
Tamarac's Advisor CRM is offered as part of a bundle with other Envestnet company products -- Tamarac Trading or Advisor View. Built on the Microsoft Dynamics platform, Tamarac will customize the product to bundle through their team of consultants.
But the features and solution that actually gets installed, will be up to you and their consultants to figure out. Some of which could include dashboards, filters, and workflows to name a few.
Tamarac's Advisor CRM was designed specifically for independent advisors, and their large selection of integrations back this claim, including an integration with Salesforce, which seems a little odd. Why one CRM would need to integrate with another…
However, founded in 1999, this industry stalwart product has earned a ton of awards. And one of their most benefits is the ability to automate monitoring, customize branding, and ensure compliance.
Tamarac's offering runs in the middle to high-end of the pack, but questions have been raised of how well they can provide ongoing support for every client's unique product.
UGRU Financial CRM
UGRU makes a point to compare its program with others side-by-side. They tout unique features like territory management, email segregation, and lead referral tracking, while competing on price.
With contact to account management Ugru is looking to automate work for sales professionals. Tracking contacts by sales cycle and connecting to your VOIP system for click-to-call functionality.
Wealthbox
Wealthbox is a web and mobile CRM application that prides itself on requiring no training whatsoever. Only having been founded in 2014, Wealthbox may lack some of the breath and reach of its competitors. This cloud-based platform looks and feels like a modern SaaS product.
Seen as a progression to typical contract management platforms, Wealthbox does offer reporting, portfolio integrations, and activity streams. Their partnership with FMG Suite (a marketing platform for advisors) does provide intuitive event calendars and easy account administration for fluidity between systems.
With a level of customization offered Wealthbox is on the mid-to-lower cost scale.
XLR8
Another one built on top of Salesforce, XLR8 is a product offered by Concenter you can purchase as an additional overlay to your full Salesforce license.
With their overlay they do provide some flexibility for customization. Specifically allowing users to build account information under a single record. XLR8 does a good job of organizing, structuring, and facilitating the management of household wealth.
Some of the major considerations for evaluating overlay products come down to support and product release schedule. What features are truly being added to the core product, and that these apps are redundant, doing things Salesforce already does, just with shiny packages. Also consider, who will you contact if these features break.
In Summary
The CRM software you choose will depend on our business goals, internal capacity, and budget; so hopefully, this article has provided guidance, facts and features, and surfaced considerations for your decision.
As you continue to learn more about the details and capabilities of CRMs designed for financial service firms consider how you can leverage CRM to manage more than just your rolodex. Because as software continues to expand its purpose, so too will integration possibilities, operation consolidation, and creating systems that are easy of use. 
After all, when was the last time you read an article, saw a statistic, or held a planning meeting about your business's CRM needs that focused solely on contact management?
---
Sources